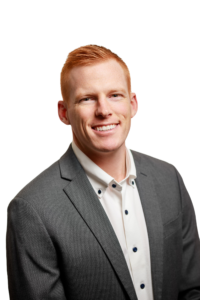 Tom Baldacci, Financial Analyst, joined Argonaut Investments in the beginning of 2022. Tom comes to Argonaut with experience in real estate that spans across the whole property life cycle, from pre-construction through disposition. During his time at Castle Companies his responsibilities ranged from being a Project Manager on a 44-home development in South Lake Tahoe, NV to underwriting and being a Buyer's Agent on the acquisition of an infill project. He also contributed to the Property Management side of Castle by providing physical inspections and annual budgets for each property.
More recently during Tom's role as Financial Planning & Analysis Manager at Long Meadow Ranch he managed the short- and long-range planning as well as monthly and quarterly analysis. The combination of these experiences provides him a perspective on the numbers that is from the lens of someone who has been through the transactions and knows the nuances of the industry.
Tom received his BS in Civil Engineering and MS in Finance from Santa Clara University.